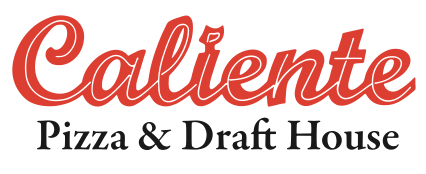 Caliente Pizza is partnering with 412 Food Rescue to deliver pizzas on Saturday, May 22
PITTSBURGH (May 21, 2021) – On Saturday, May 22, Caliente Pizza & Draft House will distribute 125 pizzas in partnership with 412 Food Rescue and PizzaDAO.
PizzaDAO is a community of digital artists creating pizza NFTs. On May 22, PizzaDAO will give away over $500,000 worth of free pizza to throw the World's Biggest Pizza Party funded through the Rare Pizzas NFTs project. Rare Pizzas raised funds through the sale of collectible digital art contributed by over 314 artists. Money raised was given to local pizzerias and mutual aid organizations across the globe to support local pizzerias that have been hit by the pandemic while connecting artists, developers and pizza lovers who want to give back to independent pizzerias on Bitcoin Pizza Day. Distribution partners within the United States include Slice, The World Pizza Champions, and Slice Out Hunger.
As a member of the World Pizza Champions team, Caliente Pizza will be participating to deliver more than 100 pizzas in partnership with 412 Food Rescue.
"We are thrilled to be able to engage our fleet of volunteer drivers to deliver pizzas directly to organizations that serve the food insecure as part of #FreePizzaDay, in partnership with Caliente Pizza and PizzaDAO," says Sara Swaney, Vice President of Advancement & Engagement. "Anyone who is interested in volunteering on Saturday can get started by downloading the 412 Food Rescue mobile app available for iOS or Android."
May 22nd marks the 11-year anniversary of the first Bitcoin transaction, in which Laszlo Hanyecz paid 10,000 bitcoins for two pizzas. Today, one Bitcoin is worth nearly $36,000 USD. According to this news release from Slice, Bitcoin climbed to the highest it's ever been
at $63,000 last month. At its peak, Laszlo's two pizzas would be valued at $630 million. What Laszlo paid for two pizzas, could have bought him more than 31 million pies from independent pizzerias through the Slice app.
Participating shops can be found on all seven continents, and PizzaDAO expects to feed more than 25,000 households to celebrate Free Pizza Day on May 22.
When: Saturday, May 22, 2021
Who: Caliente Pizza in partnership with 412 Food Rescue and PizzaDAO
Where: 412 Food Rescue volunteers will pick up pizzas from each Caliente location between 11 and 11:30 a.m. and deliver to its partner organizations across the Pittsburgh region. For those interested in volunteering, please download the 412 Food Rescue mobile app.
How: PizzaDAO sent money to local pizza shops to give out free pizza with proceeds generated from the sale of collectible NFT art. Because Caliente Pizza has five locations in Pittsburgh, it will donate $2,500 worth of pizzas to the Pittsburgh region on May 22.
Why? PizzaDAO is on a mission to help mom and pop pizza shops, artists, pizza lovers and everyone who had a tough year. Over the course of the past two months, Rare Pizzas onboarded over three hundred pizzerias around the world to celebrate Free Pizza Day on May 22, 2021. The pizza shops will be giving away free pizza in their communities. PizzaDAO has also pledged to donate $30,000 to mutual aid organizations that provide services to individuals in need.
To learn more about the project, visit www.rarepizzas.com.
ABOUT CALIENTE PIZZA & DRAFT HOUSE
Caliente Pizza & Draft House is an award-winning, locally owned and operated pizza restaurant known for its roster of gourmet pizzas and craft beers. With five locations in the Pittsburgh area, Caliente is known internationally as three-time World Pizza Champions and represents Pittsburgh on the World Pizza Champions Team. In 2019, Caliente Pizza & Draft House earned the title of Best Pizza in America. For locations and more information, visit www.pizzadrafthouse.com.
ABOUT 412 FOOD RESCUE
Driven by the belief that good food belongs to people, not landfills, 412 Food Rescue launched in Pittsburgh, PA in March 2015 to redirect healthy food from the waste stream to households and nonprofits that serve people experiencing food insecurity. In the United States, as much as 40 percent of food produced is wasted while 1 in 5 people go hungry. The only organization in the Greater Pittsburgh Region focused on food that would otherwise be discarded, 412 Food Rescue addresses both hunger and food waste by mobilizing volunteers to bring surplus food from retail locations to nonprofits serving people in need. The growing team of 10,000+ volunteer drivers, mobilized by the Food Rescue Hero technology platform, has redirected more than 15 million pounds of food in western Pennsylvania, equating to 13.2 million meals and mitigating 8.6 million pounds of CO2 emissions in the process. Locally, the organization works with 800 food retailers and 600 nonprofit partners. Visit 412foodrescue.org for more information.
ABOUT DREAD PIZZA ROBERTS RARE PIZZAS LLC
On May 22nd, 2010, computer programmer Laszlo Hanyecz ordered two pizzas from Papa John's in exchange for 10,000 bitcoins, marking the first-ever transaction using cryptocurrency. Today, that is the equivalent of more than half a billion dollars. PizzaDAO is a Decentralized Autonomous Organization that emerged from a group of friends who met online. United by a shared love of pizza, art, cryptocurrency and technology, the community has grown organically to include thousands of people from around the world. We are now an LLC in Wyoming. Contact us as hello@rarepizza.com or visit www.rarepizzas.com.
ABOUT WORLD PIZZA CHAMPIONS
Since its inception, the World Pizza ChampionsTM team has grown into a U.S. based non-profit, multinational group made up of elite pizza professionals. Through international competition, educational outreach, public demonstrations, and community-based service the team is dedicated to promoting pizza making as a respected craft and viable career
choice. www.worldpizzachampions.com.