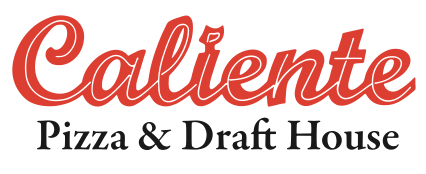 The year may not be 1995, but Caliente Pizza is bringing a popular '90s fad back – stuffed crust pizza. Filled with a fresh gooey mozzarella cheese from Wisconsin cows, Caliente's signature dough can now be ordered with a stuffed crust.
From June 7 through August 25, order a large two-topping masterpiece with the stuffed crust for $19.99 at any Caliente location. With more than 50 toppings to choose from, customers can customize their stuffed crust pizzas with any of Caliente's freshest ingredients including a variety of sauces, cheeses, meats and vegetables.
The concept of a stuffed crust pizza first hit the mainstream market in 1995 when Pizza Hut debuted its stuffed crust pizza. But, unlike Pizza Hut, none of Caliente's ingredients are frozen, including its dough.
"At Caliente Pizza, we hand make all of our pizzas as orders come in," said Caliente's Regional Chef Eric Von Hansen. "Accounting for about 3 minutes to prep and 15 minutes to cook, the stuffed crust pizza takes a little time, but it's totally worth the wait.
" Even Caliente's owner, Nick Bogacz, is in love. "It really is the best pizza I've ever had," said Bogacz. "Chef Eric has been working on this recipe for the past few months so I applaud him for making it possible to share with our Caliente family in June.
" In a recent video, Hansen shows how the pizza is made, which can be viewed on Caliente's YouTube page here.
To order a stuffed crust pizza, customers can dine-in, order online or over the phone at any Caliente Pizza location including Bloomfield, Hampton, Aspinwall, Mt. Lebanon and Monroeville. To see the full menu and contact information, visit www.pizzadrafthouse.com.
ABOUT CALIENTE PIZZA & DRAFT HOUSE Caliente Pizza & Draft House, founded in 2012, is an award-winning, locally owned and operated pizza restaurant known for their roster of gourmet pizzas and craft beers. With five locations in the Pittsburgh area, Caliente is also known internationally as three-time World Pizza Champions and represents Pittsburgh on the World Pizza Champions Team. Most recently, Caliente Pizza & Draft House earned the title of Best Pizza in America.