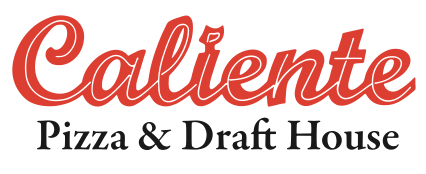 PITTSBURGH (Oct. 4, 2021) — For the past nine years, Caliente Pizza & Draft House has prided itself on being among the best spots to find hard-to-source craft beers in the Pittsburgh region. Next on tap? A brew that's decidedly close to home.
Hazy Dough Dazy (5.3% abv), Caliente's first self-brewed beer, will be on tap October 15 at all five current locations, and beer aficionados will find it at the regional restaurant's two new locations when they open their doors. The house brew is a New England IPA brewed with two-row barley, oats and Vienna and wheat malts, bright floral, soft citrus and grapefruit tones, with notes of lychee and tropical fruit in every sip.
"This has been a long time coming," said Nick Bogacz, Caliente's owner and founder. "We've always been passionate about serving great, hard-to-source craft beers, and now we can share a beer that we've brewed ourselves with help from experts and friends in the industry."
The beer is being released just as Caliente opens its sixth and seventh locations in Sewickley and Crafton in the coming weeks. Customers will get to try the authentic flavors of their beer, while also getting acclimated to Caliente's new stores. Grand opening information on the new stores, as well as other significant developments, is coming soon.
"We've got a lot of big things coming in the next few months, including our 10-year anniversary in 2022," Bogacz said, "The release of Hazy Dough Dazy is the perfect opportunity to celebrate the new businesses and new relationships with residents in the Sewickley and Crafton areas."
Caliente invites customers to pair the beer with their award-winning pizza options, including the Mee Maw, which was named Best Pizza in America in 2019. Head Regional Chef Eric von Hansen also brought home accolades this summer with a win for best Non-Traditional Pizza, Northeast Region, at the International Pizza Expo for his Tony Montana pizza, a bison-topped pie. It will be available on a limited basis in the near future.
In addition, for the duration of football season, Caliente is teaming with former Steelers star Santonio Holmes on the MVP Pizza, with a dollar of each sale going to the Super Bowl MVP's III and Long Foundation.
ABOUT CALIENTE PIZZA & DRAFT HOUSE
 Caliente Pizza & Draft House is an award-winning, locally owned and operated pizza restaurant known for its roster of gourmet pizzas and craft beers. Caliente is also known internationally as three-time World Pizza Champions and represents Pittsburgh on the World Pizza Champions Team. In 2019, Caliente Pizza & Draft House earned the title of Best Pizza in America.