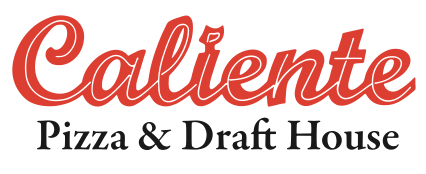 Award-wining pizza chain announces food drive for Greater Pittsburgh Community Food Bank
PITTSBURGH (November 1, 2020) — Beginning November 1, Caliente Pizza & Draft House will launch its fourth annual food drive in an effort to feed families in need this holiday season.
The food drive will officially run from November 1 through December 25. Items can be dropped off at any Caliente location or given to delivery drivers. For every three canned goods donated, Caliente customers will receive  a free cheesy bread voucher.
"Too many families are in need this year," said Nick Bogacz, founder and owner of Caliente Pizza & Drafthouse. "We're always looking for ways to give back to the community and we know the holidays are especially a busy time for our local food bank. Thanks to the generosity of our customers, we've been able to keep this tradition going strong, so we're looking forward to making our weekly deliveries to the Greater Pittsburgh Community Food Bank."
ABOUT CALIENTE PIZZA & DRAFT HOUSE
 Caliente Pizza & Draft House is an award-winning, locally owned and operated pizza restaurant known for its roster of gourmet pizzas and craft beers. With five locations in the Pittsburgh area, Caliente is also known internationally as three-time World Pizza Champions and represents Pittsburgh on the World Pizza Champions Team. In 2019, Caliente Pizza & Draft House earned the title of Best Pizza in America.