Poses and Pints Signup Link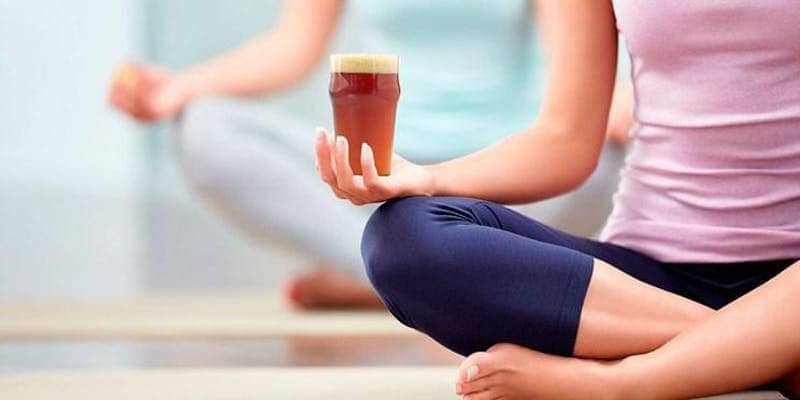 DATE AND TIME Sat, June 16, 2018 11:00 AM – 12:00 PM EDT
LOCATION Caliente Pizza & Drafthouse 225 Commercial Avenue 2nd Floor Aspinwall, PA 15215
REFUND POLICY No Refunds
Tap into a great start to the weekend with Caliente Pizza & Draft House's Poses and Pints. Everyone is welcome to join in this hourlong vinyasa flow yoga class in the private space located on the second floor of the drafhouse. After yoga you will be treated to a beer of your choice. Caliente Pizza & Draft House specializes in hard to source beers from around the country and around the world now you can enjoy a refreshing yoga class AND have a tasty beverage!
Each $25 ticket includes yoga and a beer after class. If space is available, walk-in tickets are $30 (cash only). Space is limited to 16 yogis. No yoga experience necessary. BYO mat, water and a positive attitude. Dress in athletic attire. Yoga & mindfulness taught by Teri Ferguson, RYT
*Ages 21 and over. Please arrive 15 minutes early to get settled in for class.
Purchase of a ticket to this event implies acceptance and and aknowledgement of the activity disclaimer below:
I hereby consent, as a participant in yoga classes, and agree to assume all of the risks involved. I understand that Teri Ferguson and Caliente Pizza and Drafthouse do not provide medical insurance relative to accidents, injuries, and/or death as a result of program related activities. I agree to absolve and hold harmless Teri Ferguson, Caliente Pizza and Drafthouse and their representatives for damage, loss or injuries.
I realize that any form of physical activity holds the possibility of unforeseen hazards and involves a risk of possible injury or even death. I hereby affirm that I am voluntarily participating in these activities with the knowledge of the risk involved. I agree to expressly assume and accept any and all risks of injury and/or death.
I hereby affirm myself to be physically sound and suffering from no condition, ailment, impairment, disease, or other illness that would prevent my participation in yoga activities. I declare that I have disclosed any and all medical history to the yoga instructor relevant to participation.
I hereby authorize Teri Ferguson, Caliente Pizza and Drafthouse and their representatives to use, reproduce, and/or publish photographs and/or video that may pertain to me—including my image, likeness and/or voice without compensation. I understand that this material may be used in various publications, public affairs releases, recruitment materials, or for other related endeavors, including website and Facebook page for the promotion of yoga events.
*No refunds available once tickets have been purchased.
Share this event on Facebook and Twitter. We hope you can make it!Cheers,Teri Ferguson