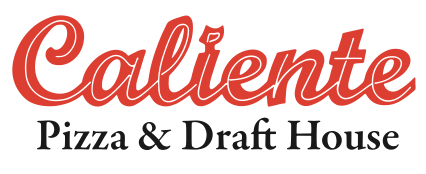 PITTSBURGH (June 14, 2021) — The title holders of Best Pizza in America has announced its plans to open two new stores in Sewickley and Crafton. The new locations will be Caliente's sixth and seventh locations, adding to its current list of neighborhoods including Bloomfield, Mt. Lebanon, Hampton, Aspinwall, and as of 2019, Monroeville.
The new Caliente locations will take over the former Sharp Edge restaurants in Sewickley (510 Beaver Street Rear) and Crafton (288 W. Steuben Street).
Caliente's owner, Nick Bogacz, has always been an admirer of Sharp Edges' owner, Jeff Walewski. In a recent interview with Pittsburgh Business Times, Bogacz, said, "we'll keep the tradition going that Jeff started of bringing and curating great beers from around the world."
Each Caliente location features a unique beer selection that rotates monthly. Paired with savory food creations from Caliente's regional chef, Eric Von Hansen and creator of the Best Pizza in America, Sewickley and Crafton communities will soon learn why Caliente is known for its craft beers and gourmet pizzas.
Caliente's signature gourmet pizzas include the 2019 Best Pizza in America "Mee-Maw," the Detroit "Red Top" pizza and the Quack Attack, otherwise known as the #1 pan pizza in the world. In March, Caliente released a new menu which includes three chicken sandwiches, new wing sauces and a gourmet vegan pizza.
Nick and Angie Bogacz, the Pittsburgh-native couple who founded Caliente in 2012, have rapidly expanded the restaurant chain throughout the Greater Pittsburgh region since its inception, winning multiple international awards along the way.
"In 2019, we announced our plans to open a new location in Green Tree, but the pandemic had other plans for us," said Bogacz. "We were honored to work with Jeff Walewski on taking over the Sharp Edge locations, both of which offer optimal kitchen spaces and tap systems so that we can offer our full menu and more than 24 beers on tap at each location."
The opening date has not been finalized yet, but Caliente is hiring for all positions. Interested applicants can apply by sending their resume to customer.service@worldsbestpizza.com or online at the website here: https://worldsbestpizza.com/apply-to-caliente-pizza-draft-house/
ABOUT CALIENTE PIZZA & DRAFT HOUSE
Caliente Pizza & Draft House, founded in 2012, is an award-winning, locally owned and operated pizza restaurant known for their roster of gourmet pizzas and craft beers. With five locations in the Pittsburgh area, Caliente is also known internationally as three-time World Pizza Champions and represents Pittsburgh on the World Pizza Champions Team. Most recently, Caliente Pizza & Draft House earned the title of Best Pizza in America.