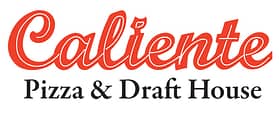 PITTSBURGH (August 9, 2022) — Caliente Pizza & Draft House, after a decade growing its award-winning brand throughout the Pittsburgh region, is opening yet another location — and this one has seating for more than 68,000.
The eatery will be serving pizza from three locations at newly named Acrisure Stadium on the North Shore, beginning with the upcoming football season. Event attendees will find Caliente in the south plaza located below the stadium's main video board, as well as on the east and west club levels.
"Every year, millions of people not only from Pittsburgh but around the world make it to the the stadium for games, concerts and major events, so there's no better place for us to highlight our amazing pizza," Caliente owner and founder Nick Bogacz said.
Caliente will be offering slices of cheese, pepperoni, and pepperoni and sausage pizzas to patrons, with a variety of beverages also available at the concession stands.
Moving into Acrisure Stadium marks yet another significant expansion for Caliente, which opened new locations in Sewickley and Crafton over the past year, bringing its total to seven restaurants.
"People may not have believed it was possible then, but when I started Caliente 10 years ago with one shop in Bloomfield, this was always one of my goals," Bogacz said. "Seeing it come to pass, it's truly a tribute to the dedicated employees we have and the community support we've enjoyed over the years."
Caliente's yearlong celebration of its 10th anniversary also has included special menu items and in-store events, including this summer's customer pizza-making contest featuring special guest judge and former Pro Bowl linebacker Ryan Shazier. Caliente is also in the process of opening a central commissary for operations and food prep and is preparing for another major announcement in the weeks to come.
ABOUT CALIENTE PIZZA & DRAFT HOUSE
Caliente Pizza & Draft House is an award-winning, locally owned and operated pizza restaurant known for its roster of gourmet pizzas and craft beers. Caliente is also known internationally as three-time World Pizza Champions and represents Pittsburgh on the World Pizza Champions Team. In 2019, Caliente's Mee-Maw pizza earned the title of Best Pizza in America.