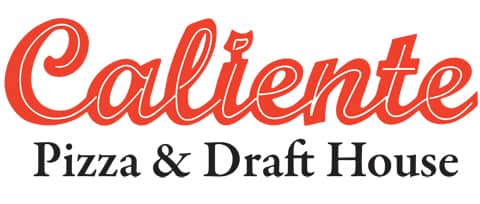 Caliente Pizza & Draft House delivers 30 pizzas to the homeless community in honor of National Pizza Day
World Pizza Champion team members joins national movement to "Slice Out Hunger"
PITTSBURGH (February 10, 2021) – As part of a national "slice out hunger" movement to celebrate National Pizza Day, pizzerias across the country donated food to homeless shelters and soup kitchens. Here in Pittsburgh, World Pizza Champion team members Caliente Pizza & Draft House delivered 30 pizzas to Light of Life Rescue Mission on February 9.
Light of Life Rescue Mission is a local Christian nonprofit organization that provides life-changing recovery programs, food and shelter for food-insecure and homeless populations in Pittsburgh. The Mission is open 365 days each year and provides shelter to approximately 125-155 people nightly. In addition, it offers job search assistance, winter accessories and case management to people experiencing homelessness.
The initiative was started by members of the World Pizza Champions, an international group made up of elite pizza professionals including Caliente's Nick Bogacz and Eric Von Hansen. In 2018, Carmine Testa and his two sons – most popularly known as the 'Jersey Pizza Boys' – came up with "Pizzas Across America" as a way to feed the hungry on a day dedicated to the dish.
This year, the World Pizza Champions partnered with Slice Out Hunger, a volunteer-driven nonprofit that uses food donated by independent pizzerias, to expand the program knowing that so many people are fighting food insecurity during a pandemic. In fact, according to Feeding to America, they expect 50 million people, including 17 million children, to experience hunger.
"We absolutely loved working with Light of Life Rescue Mission last year for National Pizza Day," said Nick Bogacz, founder and owner of Caliente Pizza & Drafthouse. "While Chef Eric and I couldn't serve pizza like we did last year, we wanted to make sure we kept the tradition alive. As the pandemic continues, we are committed to finding ways to support the hunger relief efforts here in Pittsburgh."
Read the official press release here or check out the photos from our delivery on Caliente or Light of Life Rescue Mission's social media pages.
Want to stay updated on all things Caliente? Subscribe to our weekly newsletter.
ABOUT CALIENTE PIZZA & DRAFT HOUSE
Caliente Pizza & Draft House is an award-winning, locally owned and operated pizza restaurant known for its roster of gourmet pizzas and craft beers. With five locations in the Pittsburgh area, Caliente is also known internationally as three-time World Pizza Champions and represents Pittsburgh on the World Pizza Champions Team. In 2019, Caliente Pizza & Draft House earned the title of Best Pizza in America. For locations and more information, visit www.pizzadrafthouse.com.