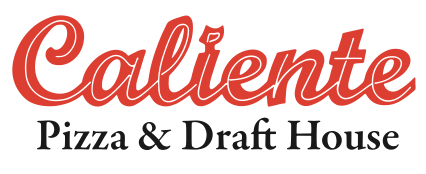 Caliente Pizza & Draft House announces new menu items for 2021
PITTSBURGH — After months of meticulous planning, Caliente Pizza & Draft House is proud to announce the release of its new menu debuting on March 22.
Chicken is the new pizza at Caliente Pizza & Draft House. With a rise in popularity of chicken sandwiches and the infamous chicken sandwich wars, Caliente wants a piece of the action. The new menu will debut three chicken sandwiches and a chicken parmesan hoagie.
There's something for everyone at Caliente Pizza's five locations including Bloomfield, Hampton, Aspinwall, Monroeville and Mt. Lebanon. Vegan fans can now enjoy Caliente's freshest vegetables and beloved signature dough on a new gourmet pizza topped with a dairy-free, soy free, gluten free and Non-GMO Project Verified Mozzarella cheese.
Returning to the menu is a fan favorite – the Luca Brasi – which was recognized as a finalist at the Trofeo Caputo Cup World Championships in Naples, Italy, in September 2019.
The award-winning restaurant releases new menu items every March and regional chef, Eric von Hansen, starts experimenting months in advance.
"I keep a notebook by my bed because too often my ideas come to me at night, "said von Hansen. "I call it 'mad scientist syndrome' because I'm constantly experimenting with a dab of this and a dash of that to find that unique combination. With the recent chicken wars, I was inspired to create our own take on the sandwiches by adding the savory Caliente flavors our customers love."
Below is a complete list of all of the new items available on Caliente's new menu:
Nashville Hot Chicken Sandwich
To satisfy those with a spicy side, this breaded chicken sandwich has a bit of a kick to it featuring Nashville hot sauce, pickles and pepper jack cheese, served with a side of tots or fries.
Chicky Chicky Parm Parm Chicken Sandwich
Much like the hoagie, this sandwich contains breaded chicken breast, mozzarella cheese and marina sauce, served with a side of tots or fries. This creation allows Caliente to highlight two significantly different cultures in one dish.
The Company Chicken Sandwich
By incorporating pickles and mayonnaise together inside a bun, this breaded chicken sandwich is a classic rendition of popular chicken sandwiches everywhere. Tots or fries are served as a side as well.
Chicky Chicky Parm Parm Hoagie
To include a popular staple of Italian-American cuisine, this hoagie features a blend of mozzarella and provolone cheese, breaded chicken and marinara sauce.
Forces of Nature
Topped with cherry tomatoes, mushrooms, roasted red peppers, onion, black olives and vegan cheese, this vegetable-lovers pizza features plant-based ingredients that are animal-friendly and come from the earth.
Luca Brasi
This unique creation features Caliente's signature dough, crushed plum tomato sauce, sweet sausage and a roasted pepper medley made with fresh basil, banana peppers, roasted red peppers, sweety drop peppers, Jalapenos and green chili peppers. Ropped with fresh mozzarella for a tasty spin on the mobster hitman in the Mafia crime classic.
Get Saucy 
We're debuting three new wing sauces – Nashville Hot, Caliente Rub and Salt & Pepper. For those who like their foods extra spicy, Caliente is offering two new take-home sauces, which include the Caliente Hot Pepper Oil for $8.99 and Mike's Hot Honey for $12.99.
The menu will still include the team's award-winning pies including the Mee-Maw, recognized as the Best Pizza in America 2019, and the Quack Attack, voted #1 pan pizza in the world.
Chef Eric talks about all of the new menu items on our YouTube page here.
ABOUT CALIENTE PIZZA & DRAFT HOUSE
Caliente Pizza & Draft House is an award-winning, locally owned and operated pizza restaurant known for its roster of gourmet pizzas and craft beers. With five locations in the Pittsburgh area, Caliente is also known internationally as three-time World Pizza Champions and represents Pittsburgh on the World Pizza Champions Team. In 2019, Caliente Pizza & Draft House earned the title of Best Pizza in America. For locations and more information, visit www.pizzadrafthouse.com.
Year, New Menu!