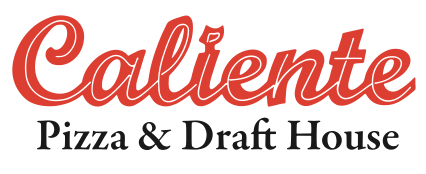 Caliente Pizza & Draft House announces new catering menu
Award-winning pizza chain announces new menu items for large families and groups in response to COVID-19
PITTSBURGH (January 25, 2021) – In response to the COVID-19 pandemic, Caliente Pizza & Draft House is proud to announce the release of its new catering menu for large families and groups looking for takeout options.
Whether you're feeding a family of 10 or an 'army' of 20, the new menu includes half and full pan options. Rounding up Pittsburgh's favorites, family items include meatballs in marinara, hushpuppies, pierogis, buffalo chicken salad and more. For larger groups, traditional onion rings, chicken tenders, wings, salads, hoagies and pizzas are all available for purchase.
"With many families staying inside or quarantining together, we wanted to revamp our catering menu to serve smaller groups," said Regional Chef Eric Von Hansen.
In January, Caliente made a delivery to the VA Pittsburgh Healthcare System (VAPHS) to donate items from its new catering menu.
To view the full catering menu, visit Caliente's website here. You can also follow Caliente on Facebook and Instagram to keep on top of all of its latest updates.
ABOUT CALIENTE PIZZA & DRAFT HOUSE
Caliente Pizza & Draft House is an award-winning, locally owned and operated pizza restaurant known for its roster of gourmet pizzas and craft beers. With five locations in the Pittsburgh area, Caliente is also known internationally as three-time World Pizza Champions and represents Pittsburgh on the World Pizza Champions Team. In 2019, Caliente Pizza & Draft House earned the title of Best Pizza in America. For locations and more information, visit www.pizzadrafthouse.com