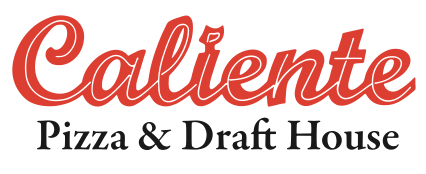 Award-wining pizza shop also announces partnership with former Super Bowl MVP
PITTSBURGH (September 28, 2020) — Caliente Pizza & Draft House celebrated its eight years in business by choosing eight lucky customers to receive free pizza for a year.
The locally owned and operated restaurant received about 7,000 contest entries, which included entry forms submitted and orders placed at all five Caliente locations between August 11 and September 26. The winners were selected at random this past weekend.
The winners who will receive a $599.99 gift card (which is the value of one large pizza a week for 52 weeks) are:
Jody Horn, O'Hara Twp.
Michele MacIntyre, Monroeville
Patricia Meyer, Bloomfield
Pedro Santiago
Michelle Slobada, Carnegie
Don Wassal, Gibsonia
Adam Wilson, Mt. Lebanon
Robert Young, Aspinwall
"We were in awe of how many people participated in the contest," said Nick Bogacz, founder and owner of Caliente Pizza & Draft House. "We wanted to do something special for our customers, but it was our customers who made our eighth anniversary one to remember. To keep the appreciation going through National Pizza Month, we're excited to announce another contest with another Pittsburgh champion – Santonio Holmes."
Partnership with Super Bowl MVP Santonio Holmes
The celebration is far from over. To kick off October's National Pizza Month, Caliente Pizza and Draft House will partner with Super Bowl XLIII MVP and former Steelers standout Santonio Holmes, who will visit the Monroeville and Bloomfield stores on October 9 and October 10.
Caliente is proud to support Holmes' III & Long Foundation, a charity he founded in 2011 to help raise awareness about Sickle Cell Disease in honor of his son, Santonio "TJ" Holmes III, who was diagnosed with the disease as a child. As part of Holmes' fourth annual Strikes Against Sickle Cell pop-up bowling tour, Holmes will stop by Caliente's Bloomfield location on Saturday, October 10, and 10 customers chosen in a random drawing will be able to "bowl with the champ" and enjoy a private meet and greet with Holmes. To enter, customers simply need to complete an entry form on Caliente's website and submit a photo to show off their Steelers or Caliente pride. The contest will run from September 28 at 12 a.m. through October 5 at 11:59 p.m. Winners will be selected in a random drawing on October 6.
The day before, on Friday, October 9, Caliente Monroeville customers will also run into the MVP. Just like he delivered the City of Champions its sixth Lombardi Trophy, Holmes will deliver Caliente's championship pizza to vehicles picking up take-out orders between 7:30 and 8:30 p.m. Seating will be first come, first serve for those wanting to dine-in that evening, but diners should remember the restaurant's capacity is at 50%, per current regulations.
ABOUT CALIENTE PIZZA & DRAFT HOUSE
 Caliente Pizza & Draft House is an award-winning, locally owned and operated pizza restaurant known for its roster of gourmet pizzas and craft beers. With five locations in the Pittsburgh area, Caliente is also known internationally as three-time World Pizza Champions and represents Pittsburgh on the World Pizza Champions Team. In 2019, Caliente Pizza & Draft House earned the title of Best Pizza in America.